Fleqs

able
dosing customization
A tailored approach to dosing to meet patients' individual needs
FLEQSUVY® (baclofen oral suspension) is available from Azurity, a leader in providing innovative products that address the specific needs of underserved patient segments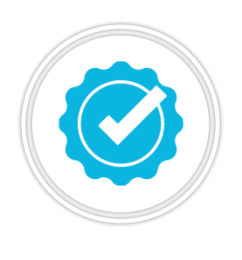 Tailored approach
Enables flexible, precise dose titration and customization*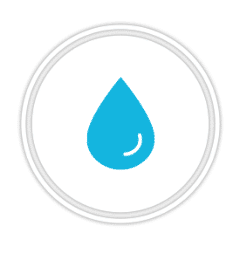 Liquid formulation
Oral liquid suspension may help improve adherence†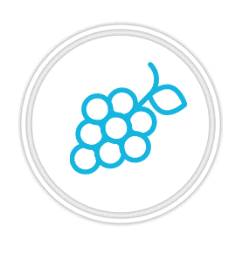 Grape flavor
may help enhance taste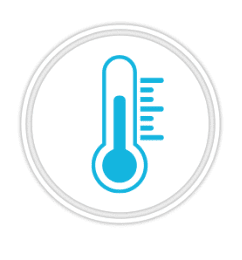 Stable
at controlled room temperature 20˚C to 25˚C (68˚F to 77˚F) and does not need refrigeration
*

A calibrated measuring device is recommended to measure and deliver the prescribed dose accurately. A household teaspoon or tablespoon is not an adequate measuring device. Discard unused portion 2 months after opening.
†

FLEQSUVY® does not have head-to-head data on adherence.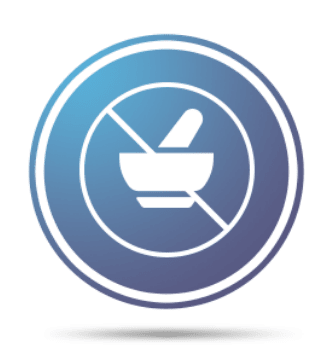 FLEQSUVY® oral suspension eliminates the need for crushing or compounding
34% of FDA-sampled compounded products failed one or more standard quality tests performed, including potency testing1
Compounded drugs are not
FDA-approved2
FLEQSUVY®
Standardized suspension that provides consistent potency from the first mL to the last
Recommended Dosing
5 mg TID for 3 days
10 mg TID for 3 days
15 mg TID for 3 days
20 mg TID for 3 days
20 mg QID
(maximum dose)
FLEQSUVY®
(baclofen oral suspension) 25 mg/5 mL (5 mg/mL)3
1 mL TID (3 mL/day)
2 mL TID (6 mL/day)
3 mL TID (9 mL/day)
4 mL TID (12 mL/day)
4 mL QID (16 mL/day)
(maximum dose)
OZOBAX®
(baclofen oral solution)
(5 mg/5 mL)4
5 mL TID (15 mL/day)
10 mL TID (30 mL/day)
15 mL TID (45 mL/day)
20 mL TID (60 mL/day)
20 mL QID (80 mL/day)
(maximum dose)
baclofen tablets
(10 mg or 20 mg)5
5 mg TID for 3 days
10 mg TID for 3 days
15 mg TID for 3 days
20 mg TID for 3 days
20 mg QID
(maximum dose)
QID=4 times a day; TID=3 times a day.
‡Verify the strength and dose of the product prior to prescribing, dispensing, and administering.
Important Safety Information for FLEQSUVY® (baclofen oral suspension)
INDICATIONS AND USAGE:
FLEQSUVY is indicated for the treatment of spasticity resulting from multiple sclerosis, particularly for the relief of flexor spasms and concomitant pain, clonus, and muscular rigidity.
FLEQSUVY may also be of some value in patients with spinal cord injuries and other spinal cord diseases.
Limitations of Use: FLEQSUVY is not indicated in the treatment of skeletal muscle spasm resulting from rheumatic disorders.
FLEQSUVY is a concentrated formulation. Verify the strength and the dose of the product prior to prescribing, dispensing, and administering.
Important Safety Information
CONTRAINDICATIONS:
FLEQSUVY is contraindicated in patients with hypersensitivity to baclofen.
WARNINGS AND PRECAUTIONS:
Adverse Reactions from Abrupt Withdrawal of FLEQSUVY: Abrupt discontinuation of baclofen, regardless of the cause, has resulted in adverse reactions that include hallucinations, seizures, high fever, altered mental status, exaggerated rebound spasticity, and muscle rigidity, that in rare cases has advanced to rhabdomyolysis, multiple organ‐system failure, and death. Therefore, reduce the dosage slowly when FLEQSUVY is discontinued, unless the clinical situation justifies a rapid withdrawal.
Neonatal Withdrawal Symptoms: Withdrawal symptoms in neonates whose mothers were treated with oral baclofen throughout pregnancy have been reported starting hours to days after delivery. The symptoms of withdrawal in these infants have included increased muscle tone, tremor, jitteriness, and seizure. If the potential benefit justifies the potential risk to the fetus and FLEQSUVY is continued during pregnancy, gradually reduce the dosage and discontinue FLEQSUVY before delivery. If slow withdrawal is not feasible, advise the parents or caregivers of the exposed neonate of the potential for neonatal withdrawal.
Drowsiness and Sedation: Drowsiness and sedation have been reported in up to 63% of patients taking baclofen, the active ingredient in FLEQSUVY. Patients should avoid operation of automobiles or other dangerous machinery and activities made hazardous by decreased alertness when starting FLEQSUVY or increasing the dose until they know how the drug affects them. Advise patients that the central nervous system depressant effects of FLEQSUVY may be additive to those of alcohol and other CNS depressants.
Poor Tolerability in Stroke Patients: FLEQSUVY should be used with caution in patients who have had a stroke. Baclofen has not significantly benefited patients with stroke. These patients have also shown poor tolerability to the drug.
Exacerbation of Psychotic Disorders, Schizophrenia, or Confusional States: FLEQSUVY should be used with caution in patients suffering from psychotic disorders, schizophrenia, or confusional states. If treated with FLEQSUVY, these patients should be kept under careful surveillance because exacerbations of these conditions have been observed with oral baclofen administration.
Exacerbation of Autonomic Dysreflexia: FLEQSUVY should be used with caution in patients with a history of autonomic dysreflexia. The presence of nociceptive stimuli or abrupt withdrawal of FLEQSUVY may cause an autonomic dysreflexic episode.
Exacerbation of Epilepsy: FLEQSUVY should be used with caution in patients with epilepsy. Deterioration in seizure control has been reported in patients taking baclofen.
Posture and Balance Effects: FLEQSUVY should be used with caution in patients where spasticity is utilized to sustain upright posture and balance in locomotion or whenever spasticity is utilized to obtain increased function.
Ovarian Cysts: A dose‐related increase in incidence of ovarian cysts was observed in female rats treated chronically with oral baclofen. Ovarian cysts have been found by palpation in about 4% of the multiple sclerosis patients who were treated with oral baclofen for up to one year. In most cases, these cysts disappeared spontaneously while patients continued to receive the drug. Ovarian cysts are estimated to occur spontaneously in approximately 1% to 5% of the normal female population.
ADVERSE REACTIONS:
The most common (up to 15% or more) adverse reactions in patients were drowsiness, dizziness, and weakness.
DRUG INTERACTIONS:
CNS Depressants and Alcohol: FLEQSUVY can cause CNS depression, including drowsiness and sedation, which may be additive when used concomitantly with other CNS depressants or alcohol.
USE IN SPECIAL POPULATIONS:
Pregnancy: Based on animal data, may cause fetal harm.
Because baclofen is excreted unchanged through the kidneys it may be necessary to reduce the dosage in patients with impaired renal function.
The Important Safety Information does not include all the information needed to use FLEQSUVY safely and effectively. For additional safety information, please see accompanying full Prescribing Information for FLEQSUVY
To report SUSPECTED ADVERSE REACTIONS, contact Azurity Pharmaceuticals, Inc. at 1-800-461-7449, or FDA at 1-800-FDA-1088 or www.fda.gov/MedWatch.
PP-FLE-US-0089